See more testimonials at: https://g.page/614HappyPlaceFinder?gm
"Casey is innovative and very hardworking. I have worked with other realtors who make you feel like it is your fault your house has not sold, even through they themselves have never shown it. I have also worked with realtors that just want a quick sale at your expense. Casey is not like that. She will develop a plan and work hard to ensure that you are happy. She will listen to what you want/and need and work to make it happen. She is not a part time realtor, because she cares too much to put her customers aside while she goes to her 'real' job. I highly recommend Casey"

  -Bet D, Lewis Center, OH, Client

"Overall Ann Casey is an Excellent broker and person. Looking forward to working with her on our next project. Knowledgeable, upfront, responsive, and friendly. "

  -C. L. Andrews, Columbus, OH, Client

"Casey was a great Realtor. She was there to help me every step of the way. I would definitely work with her again and recommend her to anyone looking in the Columbus area."

  -Joel C., New Albany, OH, Client

"Casey, I wanted to thank you again for helping with the sale of my home in Dublin. I never expected my house to sell in 3 hours for $17,000 over the asking price without contingencies. Your marketing, staging and helpful advise proved to be outstanding. I will recommend you to any one selling their home. Thank you again for your professional and efficient assistance. ~Don"

  -Don, Client


Feedback from past clients:
The first time we met her it was obvious she was experienced. We liked her right away. She was very
pleasant and beautiful in all ways. Considerate and listened well. She helped to cut thru the confusion we
were feeling . She never seemed bothered by our many needs and questions. She was always willing to
show us a place anytime and place. She looked out for our needs related to our safety and was honest about
the concerns connected to the various places. She has seen us thru all of the search and buying to make this
a more doable task with less stress. We feel very cared for!
She is the epitome of a wonderful person and is very professional. Thank you
Remarkable!!Casey is a master at managing many tasks and phone calls. Never once did we feel left out or
misrepresented. She has awesome communication skills. She is so very trustworthy.!
Janis and roger hamrick

Feedback from past clients:
Casey was tremendous in helping me find a house that was exactly what I wanted. She lead me through a
very competitive purchase and we were successful. Casey was always available and provided great advice
during the process. I will use her services again and recommend her to friends.
Brad Eckes, New Albany
Feedback from past clients:
When we spoke to her at the open house I was impressed by her kindness and ability to zone in on what we
were looking for. She listens well!
We liked working with her so much we plan to hire her to sell our old house.
The Coutant Family, Bexley
Feedback from past clients:
I would definitely recommend Ann Casey Ganger's realtor services. She was friendly and knowledgeable. I
was very stressed about the selling of my parents condominium after the passing of my father. Since I had
not previously sold a house, I depended on her assistance and she did not disappoint. Several times I had
been emotional and a little disgruntled about the process and she handled it very nicely managing to calm the
situation. I appreciated her assistance throughout the entire process. She made a very stressful situation
go smoothly and quickly
Cindy, Newark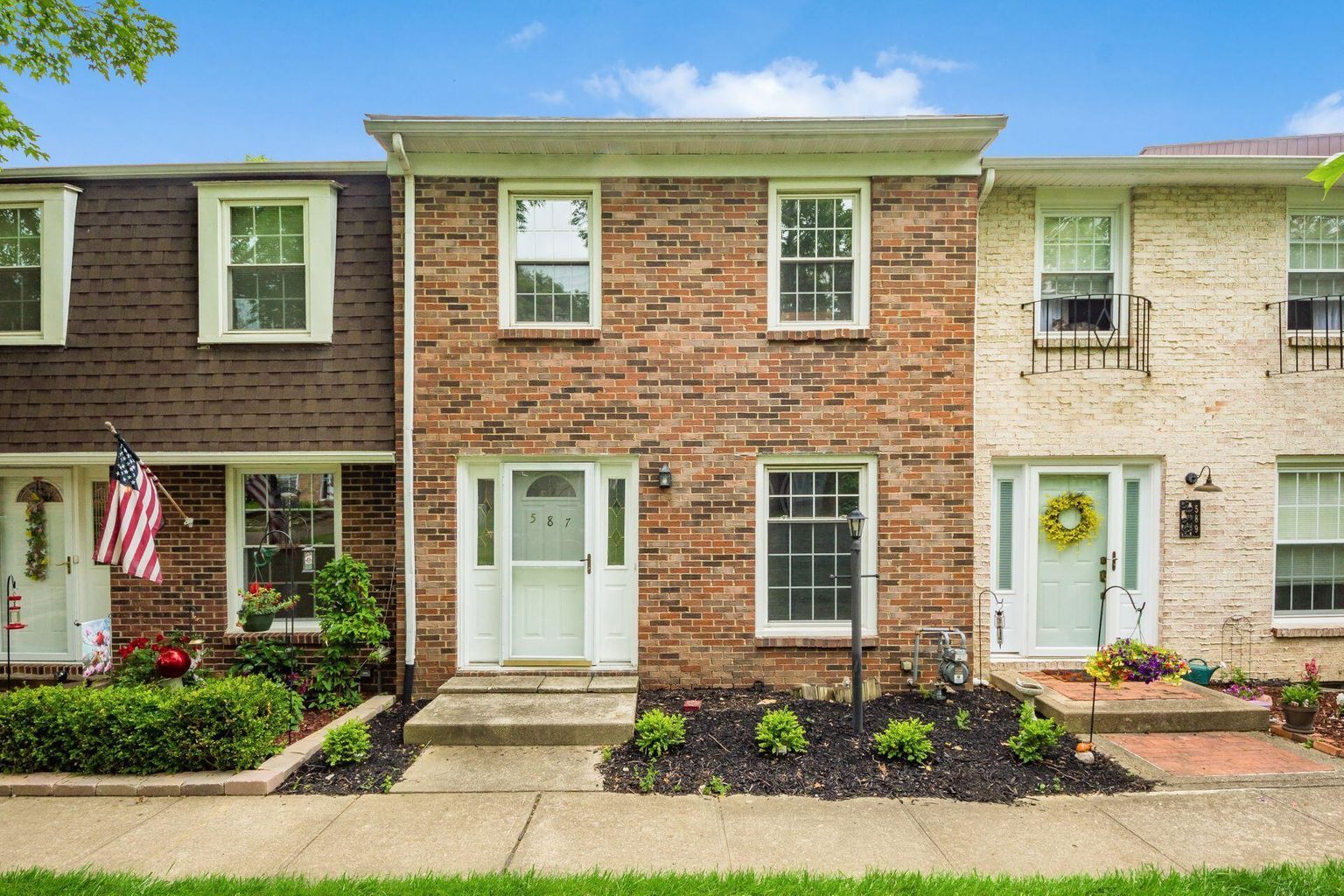 Feedback from past clients:
Casey was found thru my agent in Oregon. Casey went above and beyond my expectations, having never
met her. Casey was always available, returning calls all hours of the day or night, with the 3 hour time
difference. We must have looked at 50 homes and she never complained when I did not like what she had
found, always pleasant and a smile on her face. I would use her again and recommend her to anyone.
Barbara B, Columbus, Ohio
From Kacie and Michael, Westerville
Casey is an excellent realtor! I had found her by happenstance on a google search of realtors in the area and
we are so lucky to have had her pop up on our search! Our home buying experience could not have gone
any smoother and that's largely thanks to Casey. She is very personable, patient, and genuine- throughout
the homebuying process we could tell that she had our best interest at heart. Casey always pointed out
important details that we would have otherwise missed during open houses and her communication with us
was exemplary! She was always very responsive and always "on the ball." As first time home buyers, Casey
made the process seem much less scary and took the time to explain everything and welcomed questions.
We felt like she actively listened to what we were looking for, any concerns we had, etc. We will be
recommending Casey Ganger to all of our friends and family!

From Doreen, Lewis Center
Casey Granger and Don Armstrong were very professional and wonderful to work with. Did a great job
marketing my home. They were super helpful and went above and beyond to help us with our sale and move.
Would definitely recommend them!

From Jeff and Lauren, Westerville
Casey Ganger was great to work with. She was extremely helpful and very kind throughout the entire
process. Everything we needed was handled promptly and thoroughly.